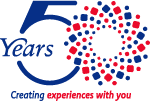 Additional Info
This tour is not suitable for guests with walking difficulties or in wheelchairs.
This tour is not suitable for guests with back or neck conditions, knee, shoulder or other injuries, heart, asthma, diabetes, epilepsy or respiratory problems, and pregnant women.
Guests must be at least 12 years, no older than 65 years in order to participate.
Guests must be a minimum age of 18 years old and present a valid driver's license in order to drive the amphibious vehicles.
The amphibious vehicle holds 2 passengers and guests may be required to share driving duties.
All guests must sign a waiver of liability.
Guests must wear water shoes.
Guests are recommended to bring a hat, biodegradable sunscreen, sunglasses, insect repellent, swimsuit, towel, a change of clothes and cash for additional purchases.
Guest under the influence of alcohol or illegal substances will not be permitted to participate in this tour.